Customer Reviews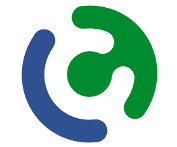 "Our aim is for customer satisfaction, which can only be achieved by offering a personal service, quality workmanship and dependable products".
Tell us what you think about our services. Would you recommend us to others?
Your feedback is highly appreciated and helps us to improve our service. Please leave a testimonial about your experience of purchasing our specialist ventilation products. And thank you again for choosing cveshop!
Add a message in the Guestbook
Probably the best vents in the world

Posted on

Very helpful from initial enquiry through to ordering, wouldn't hesitate to recommend.

Posted on

Fantastic service and communication, an easy transaction made even better with such great customer service.

Posted on

Bill Samways (Senior Partner @ Samways Elec Svs)
Truly exceptional service, we initially had an issue with a dark room grill which was resolved by CVE with in a matter of days at no cost to ourselves.
The grills supplied were manufactured to a high standard, I can not speak highly enough about our customer experience.

Posted on

Dear Sirs,
It's all to common these days for people to be quick to complain when they receive poor service, but not bother to praise excellent service when it's deserved so I thought I'd take some time to send in some positive feedback.

You dealt with the initial return of the vent I bought that didn't fit and then helped and advised me on the best alterntive solution. That included answering emails over weekends and on your days off to make sure I got what I needed quickly. I ended up with a bespoke vent that fitted perfectly and looked excellent!

I run a large customer service team and talk to them all the time about the importance of taking responsibility; keeping them informed with friendly, clear and prompt communication, understanding what our customers need, and offering them the right solution. I got all of this and more from you and the team at Combivent and was thoroughly impressed by the excellent service I received.
Thanks and Kind Regards
Graham

Posted on

Product Purchased:
CVFB - Fixed Blade Grille
Good morning.
Just a note to confirm safe receipt of the grilles. I have only opened one of them but I would like to say that I am very pleased with your product.
It is perfect in terms of functionality, just as described and the finish is as agreed.

Thank you for your service. I shall return with further business as opportunities arise.

All the best.

Kind regards,

Nick Hazzard RMaPS ACIOB

Posted on

I received the Weather Louvre yesterday morning and was impressed with the secure packaging. The product itself more than exceeded my expectations.

The Weather Louvre was an extremely good fit inside the recess and the tolerances were perfect. In my opinion, as an ex Quality Manager of Airbus the unit has been very well manufactured.

The materials used and final finish is of a very high standard and exceptional value for money.

Thank you for your personal help in resolving my initial queries , your advice and notice of delivery dates etc.

I have made a very good choice in selecting Combi-Vent - an excellent british product combined with a very good customer service.

Thanks again Combi-Vent - the Weather Louvre looks really good on the outside wall of our listed building and blends in well.
Best regards from a very satisfied customer!

Posted on

Thanks for A FANTASTIC service vent fitted perfect.Great comunication from ordering to delivery!
thanks to all at cve


Posted on

Please accept the grateful thanks and appreciation of Yang Sing Ltd for all your prompt and professional service during works following the fire in our main kitchen. Welcome to the Yang Sing team!

Posted on

Everything about our dealings with CVE was first class. The product is excellent and looks very nice in our lounge. Customer service is of the highest quality. Many thanks.

Posted on

What an amazing company and staff. From their website I contacted Combivent and spoke to Howard about a major ventilation issue which we are currently having with blocks of flats. The next 15 minutes was the most informative session that I have ever had from a potential supplier who did not know as to whether they would be able to secure business or not. Howard was excellent to the extent that he asked us to send pictures of the fans and vents currently installed, he would assess and then advise our contractors as to what they needed to do at no cost! Quite remarkable and in this day and age very rare. Well done Combivent and well done Howard. Confidence in human nature and reputable businesses restored!

Posted on

The floor grille arrived as promised on Friday and it looks superb.
Thanks for the quality service, as we progress through the house we will be looking to order some more.
Regards
Carl

Posted on